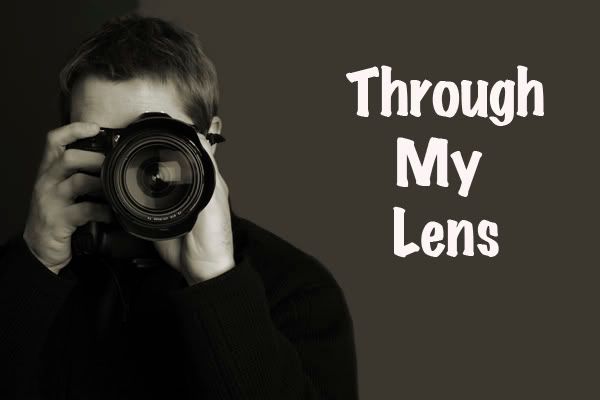 I am starting a new "segment" here on Culinary Snapshot called "Through My Lens". I have learned one thing in particular through your posts on Culinary Snapshot and that is we all do and see things differently. I thought it would be cool to see how you and I (and everyone else) interprets the same recipe through our camera lens.
For "Through My Lens" we will all be given the same recipe to make and photograph. Then, we will post about it on our respective blogs with a summary of the technical details behind the photo. I will then create a roundup post, featuring each of our photos with a snippet about the details behind that photo.
The first recipe we are going to start with is a simple chocolate chip cookie recipe. You can find the recipe for Lisa's Swirled Choclate Chip Cookies over at Dine & Dish here. For those of you with dietary restrictions, please feel free to "healthy" up the recipe as much as you would like. Also, it is not necessary to use the swirled chocolate chips as I know they are not a commonly carried item in some stores. The goal is to keep true to the end product, so we are all photographing virtually the same thing. (If you have a recipe you would like to see showcased in a future installment of "Through My Lens", please email me the link – admin <at> culinarysnapshot.com)
The Details:
Please make, photograph, and post about your recipe on or as close to August 16th as you can.
Through the "submit your photos" section on Culinary Snapshot, send me your photo, a link to your blog and a link to the post that relates to this event. In the subject line, please put "Through My Lens" and your blog name.
I will have a roundup, linking back to your blog, up by Wednesday, August 19th.
If you plan on joining in on the fun, please leave a comment on this post indicating so.
I think that's it! I hope you all will join in on the fun.
A couple more things…
The winner of the $50 Amazon gift card is Simone from Junglefrog! I had my Twitter friends pick a number between 0-18 (the number of submissions in the first couple of weeks at Culinary Snapshot) & Simone's number was picked. Congrats, Simone! Hope you are able to buy some fun photography equipment with that.
Everyone who submits a photo to Culinary Snapshot between August 1st and August 31st will be entered to win a really cool camera strap from the Etsy.com store, Boneca Linda. This includes those of you who participate in Through My Lens. Also, each qualified submission you make to Culinary Snapshot equals another chance to win!
Finally, thanks to all of you who have blogged about, tweeted about, spread the word about Culinary Snapshot. I truly appreciate your support!