Name: Ben Herrera
Blog Name: What's Cooking?
Tell us how you got into food photography? I've always been intrigued by photography. My dad had an old Minolta camera (late 70's) that I used for my school courses and field trips. However, I never thought about photographing food until my parents wanted to build a portfolio of the cakes they made. I found out then that it wasn't an easy task. For a while I abandoned that field of photography until I started my food blog. I am not a good writer so I wanted the pictures on my blog to speak for themselves. That's when I realized I needed to learn more about that enigmatic (for me) field of photography.
What equipment do you use? Right now I am using an old mid range Canon D60 6.1MP (isn't it funny that we consider a roughly 5 year old product old these days?). It is a BIG and heavy piece of equipment and it doesn't have all the features the newer models do, but it is so reliable and takes amazing pictures that I don't have the urgency to upgrade right now.
For lighting I use a Promaster 7500DX flash (I can't live without it) a couple of 5500k lamps and a lot of reflecting boards.
And I use Photoshop CS2 as my "digital dark room".
Can you share with us one of your very first food photographs? I love this question! When I started my blog I only had my Minolta Maxxum 5 and a video camera that took still pictures. For some reason I was afraid to use my film camera so I took the picture for this post with the video camera. The picture is terrible, I know!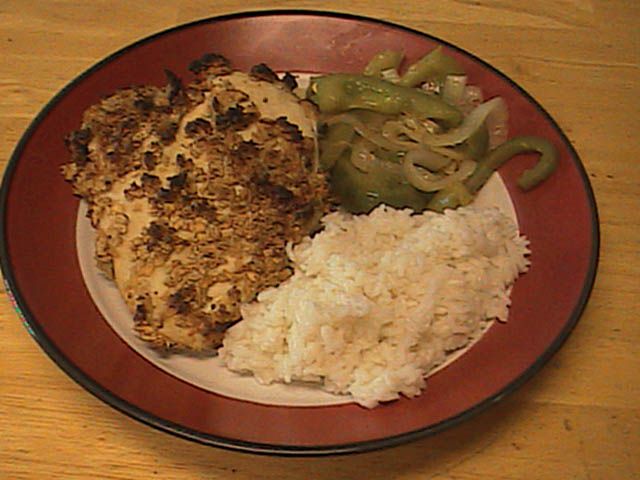 But just look at the difference when I "manned up" and used my Minolta for a couple of shots: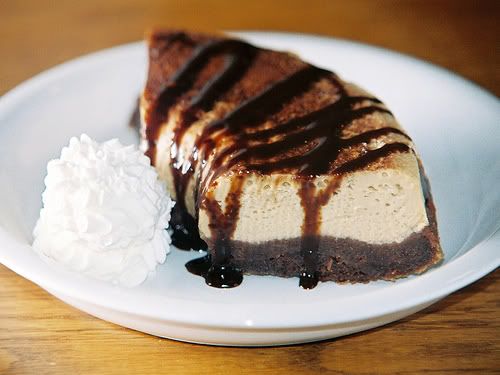 What has been your absolute favorite food photograph you have taken? Why is this photo your favorite? I think it has to be the pictures I took for my Blueberry Flan post. I love the contrasting colors (it is a personal preference to always use a lot of contrast in my pictures) and blueberries are so photogenic!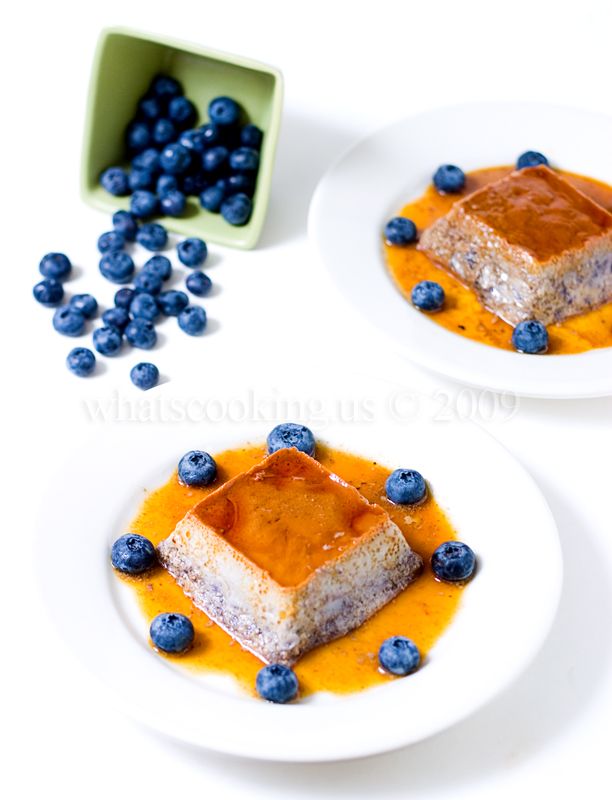 What is your setup for your food photography like? In my 100-year-old house I don't get much natural light so I always use strobes (I also find them a lot more reliable, flexible and convenient than natural light) I use 1 or 2 off-camera flashes, usually bouncing the light from the sides or back, and a white surface at the other side of the flash to soften shadows and as fill light. I sometimes use one of my 5500k lamps for fill light, too. When it comes to props, it like to keep it very simple. For me, the food has to be the star of the picture.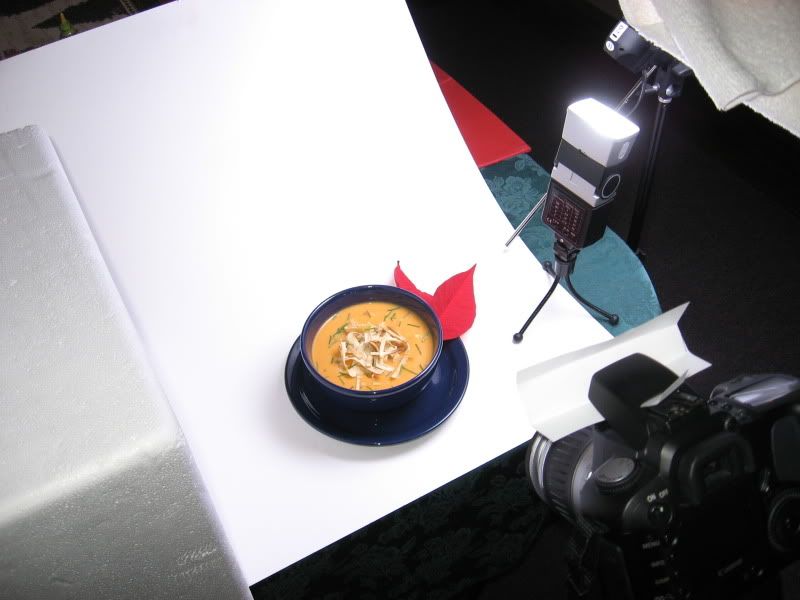 Please share one or two tips that you think might be helpful to food bloggers when photographing food. Digital cameras are amazing. However, they still have a lot of shortcomings when compared to film. One of the things I almost always find myself doing in post-production is sharpening images. Here's a quick tutorial on how to do it using layers with Adobe Photoshop CS2
1. Duplicate background layer: Go to Layers > Duplicate layer… in the Menu Bar or by using the shortcut CTRL+J.
2. Apply the "Overlay" mode: In the Layer Style dialog box, usually located in the right lower corner of the screen, change the mode of the duplicate layer from Normal to Overlay from the drop down list. That will make the layer look funky, but that is only temporarily.
3. Apply "High Pass" filter: In the menu bar go to Filter > Other > High Pass. This will bring up the High Pass filter dialog box. You will see a gray preview of your picture in the dialog box and a slider bar to increase or decrease the intensity of the filter. Make sure the box next Preview is checked so you can see the changes of your image as you increase or decrease the filter intensity.
4. If needed, change the mode of the duplicate background layer to "Soft light" or "Hard light". To do this, go back to the Layer Style dialog box and change the layer mode from Overlay to Soft light if you want to reduce the amount of sharpening or Hard light if you want to increase it.
Another way to reduce the amount of sharpening (or fine-tune it) is to reduce the opacity of the duplicate layer. You find this option in the Layer Style dialog box and you can set it from 0% (which would defeat the purpose of these steps) to 100% (the amount by default). Look at your image closely as you control this option.
I don't understand 100% why sharpening your images is better this way than using the "Unsharp Mask" and "Smart Sharpen" filters, but I know the results look a lot better and it is less complicated.
Great interview, Ben. Thanks so much for sharing your knowledge with us! If any of you are interested in being featured in an upcoming Snapshot Spotlight, please email admin <at> culinaryshapshot.com.
You can view the tips and tricks from our past Snapshot Spotlights: