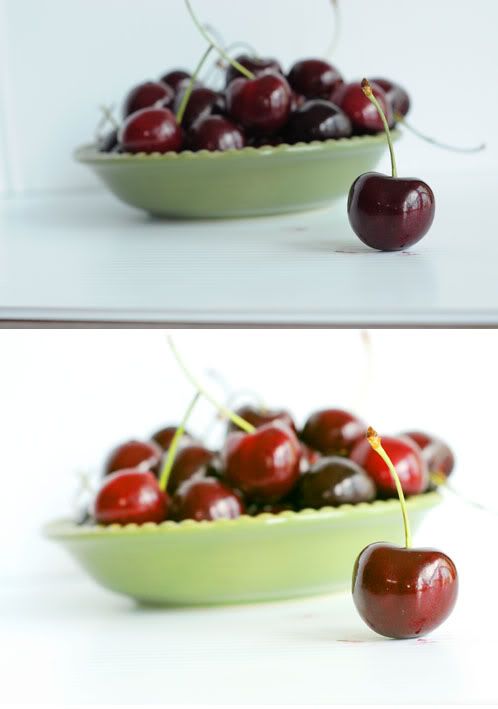 Photo Title: Bowl of Cherries

Blog Name: Dine & Dish
Equipment Used:  Nikon D300, 50mm 1:8 lens
Technical Details: From EXIF data
Exposure:     0.005 sec (1/200)
Aperture:     f/4.5
Focal Length:     50 mm
ISO Speed:     640
Exposure Bias:     0 EV
Flash:     No Flash
Photo Editing: I edited the photo in Adobe Photoshop CS. I increased the Levels as well as the Saturation to give the photo some bright, vibrant colors.
Setup Details: My set up was on my kitchen table, next to a row of windows that provided plenty of natural light. It was a cloudy day, so I used a white reflector board plus a white foam board background.
Props: small bowl

Additional Tips: This is a simple still life photo. I like to practice my food photography skills by doing still life photography. Often times, when you are photographing food, there is a hungry crowd of family members waiting patiently to eat your creation. By practicing with still life photos, you don't have the pressure on you to rush so people can eat. You can experiment with your settings until you get the exact shot you are looking for!